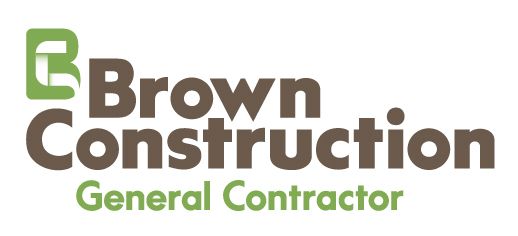 Brown Construction is a veteran locally owned and operated company that has been serving Alabama and Tennessee areas since 1979.  The Brown family has a lifelong experience in the construction industry, what once started as Bill Brown's Backhoe and Dozer has now transformed into Brown Construction General Contractor.  Brown Construction is built on its commitment to provide a safe work environment to its employees, complete projects in specified time frames, and customer satisfaction.  Brown Construction has earned a reputation of experience and knowledge.  We stand behind our work and we deliver what we promise.

Brown Construction has a general contractors license in the states of Tennessee and Alabama.  Brown Construction is a proud member of Fayetteville/Lincoln County Chamber of Commerce and the Better Business Bureau of Middle Tennessee and Southern Kentucky.

Brown Construction combines its core, self-performed work items and partners with qualified, reputable subcontractors to provide turnkey solutions to its clients.  No project is too big or too small - we provide a full suite of excavation, earthworks and site preparation services.  We are proud to offer our services to both residential and commercial clients and are dedicated to providing the highest level of workmanship to every client.

When you go with Brown Construction, you don't just get an excavation contractor, you get a partner.  From small residential construction projects to large-scale commercial sites, Brown Construction's focus is to complete your excavation and site preparation project to the highest standards.  From the bidding process to the environmental and regulatory review - and from there to scheduling and performance of excavation, grading and site preparation - we work in partnership with our clients, performing services with skill and integrity.  We review every detail of the project during the construction contracting process, assigning the appropriate excavation crew and equipment to your site prep project in coordination with your overall construction schedule.