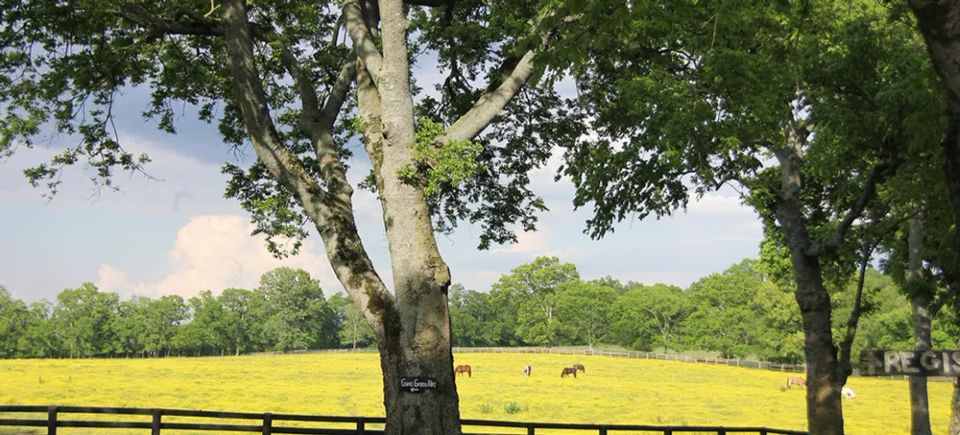 Welcome to Riverdale Farms
With over 600 acres of well-maintained Elk River and inland trails, over 80 acres of pasture, a 19,000 square foot lighted indoor arena, on-site veterinary lab, 50 plus stalls, 3 hot/cold wash stalls, tacking stalls, and RV sites; Riverdale Farms is a full-service equine facility that specializes in the full equine experience.

Riverdale is proud to present year around MTHJA approved Hunter/Jumper Shows, XC Runs, and All Breed Shows as well as Clinics throughout the year.

We train and sell great performance European Show horses as well as Quarter horses.

Photos credit of Beate Kuska
Check her out on Facebook to see more!

We are located at 314 Eldad Road, Fayetteville, TN 37334.
Owner, Barry Brown 931-339-9759
Farm Manager, Beate Kuska 931-446-3906

Helpful Links: 
AQHA - NRHA - TNRHA
Events
Join us for our last show of the 2023 season on November 4, 2023 for our Hunter/Jumper Schooling Series Show. Click the link below to enter!
Boarding Fees
Full Service Board
Includes assigned stall, feed, hay, watering, bedding and stall cleaning
$750.00 Month
Pasture Board
Pasture use only. No use of facility.  No other amenities except winter months include supplement feed of grain and hay
$450.00 Month
Arena Rates
Per rider / per hour rate.  Non-boarders must bring current coggins and proof of vaccination
$35.00 per Rider per Hour
*ALL RATES SUBJECT TO CHANGE
From Maria P - "Great boarding facility and great instructors"
House Rental
If camping is not your style, you may want to lease the farm house. Enjoy this beautiful 3 bedroom, 2 1/2 bath, fully furnished home with a washer and dryer. Our kitchen has everything you need to prepare your meals, and at the end of the day cozy up to the fireplace.

Make plans for a short term lease or by day. The house overlooks the farm so you are never far from your horse.
Monthly:  $2000 w/ a $200 cleaning fee and $300 deposit

Weekly: $1200 w/a $100 cleaning fee and $100 deposit

Weekend:  $400 w/a $75 cleaning fee and $75 deposit

Nightly:  $250 w/a $75 cleaning fee and $50 deposit
Check in after 3 pm and check out before 12 noon.
**All rates subject to change**

For questions or more information, email bbrown@billbrownconstruction.com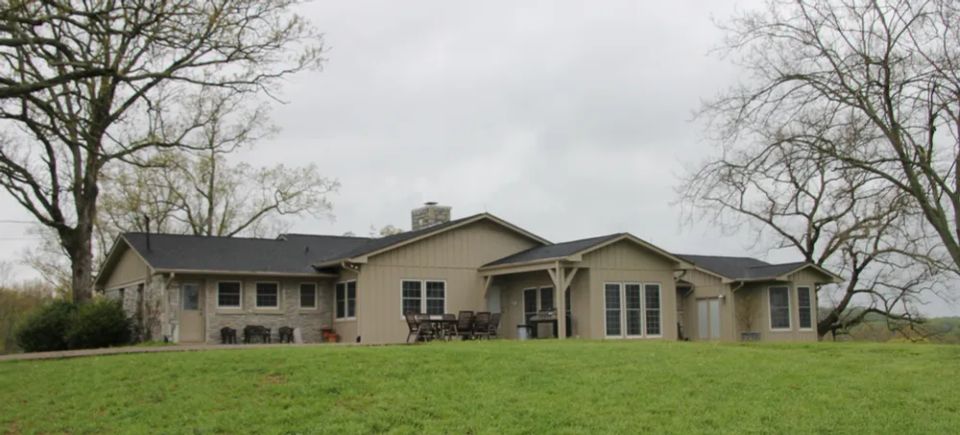 Camping & RV Sites
Sites are available with 30 or 50 amp hookup, water, wi-fi and sewer (optional).  Minimum of one week rental required.
Weekly Rate:  $280.00
Monthly Rate:  $750.00
**All rates subject to change**
Note:
1)  All animals are to remain leashed at all times
2)  Campers are to remain in the camping area only.
For questions or more information, email:  bbrown@billbrownconstruction.com
"From Rico B - My wife and I found this beautiful peace of heaven about 5 years ago while visiting friends in Fayetteville. We live in Cincinnati, Ohio and searched a place to stay in our RV, this place popped up, so we called and spoke to the owner of the property who told us "come on down". We contacted Beate (very welcoming caretaker of the property) and told her we'd be coming in around 5pm, she said grab a spot and make yourself at home. We had no idea what to expect as we travel in our RV 8-10 times a year and are use to both franchised parks and state parks. As we pulled in to the 600 acres complex our jaws dropped and our eyes lit up with approval… what a place. This place is so peaceful, quiet and beautiful. The sites are very, very spacious with electric some 30 & 50 amps, water (make sure to add a filter to your hose), a dump site, Wi-Fi and 360 degrees of post card picturesque grounds. Beate met us at the site and greeted us, welcomed our 2 fur babies to roam the grounds so long as they steered clear of the horses. Beate is a very nice hostess and we felt at home the 4 days we were there. The place is 10 minutes from everything should you need anything (Kroger grocery, Walmart, UDF, Restaurants, gas, thrift stores and our friends were only 10 minutes from us. We really never wanted to leave, but we have a life in Cincinnati and so as we were pulling out to head home we asked Beate if we could return the next year and she said that we were welcome to come back anytime. The place does not have the feel of any place we've ever stayed, it feels like you're staying with family parked on this sprawling property. Needless to say we returned in 2020 but could not go in 2021 due to the Covid lock down. We plan on heading back April 14, 2022 to get a much needed break from the city life and enjoy doing absolutely nothing but relax and take in the fresh country air. Thank you for making this our most loved place to be… see you soon!"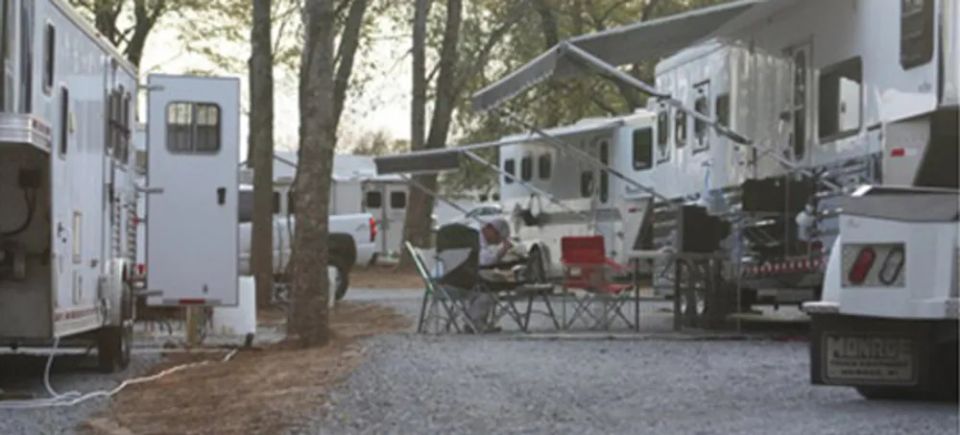 Indoor and Outdoor Arenas
Indoor and Outdoor Arenas
19,000 SF Indoor Lighted Arena
200 x 300 Outdoor Competition Arena
Cross Country FieldState of Tennessee Equestrian Liability Warning:
 Under Tennessee Law, an equine professional is not liable for an injury to or the death of a participant in equine activities resulting from the inherent risks of equine activities, pursuant to Tennessee Code Annotated, title 44, chapter 20.
For questions or more information, email 
beatekuska@aol.com